Marriage Counseling/Therapy
What is Marriage or Couples Counseling?
Couples counseling is an opportunity to collaborate with your partner on different issues that may be impacting your relationship. Couples work towards a peaceful and intimate relationship. Couples counseling can also be for clients who are divorced couples or going through divorce and separation. Counseling is used for increased communication and resolution of conflict in any situation.
Treatment Approach for Marriage Counseling
Each marriage and couple experiences different issues. Your therapist will help you identify your goals and problems you would like to work through. Some issues you may focus on would be communication skills, conflict resolution, intimacy, parenting, extended families and past pain. Your therapist will serve as an outside perspective during these discussions, helping you create productive conversations. 
Benefits of Marriage Counseling
Positive communication skills
Conflict resolution
Outside perspective
Intimacy
Here are some things our therapists have to say on couples counseling sessions.
Written by Kyle Dickerson, LMFT
I enjoy working with couples in marriage counseling. My approach to couples therapy is to foster increased communication and understanding. I am trained in the Gottman Couples Therapy model, which focuses on disrupting ongoing patterns of conflict and hurt in order to build greater understanding and intimacy in the relationship. I think your marriage is one of the greatest investments of time, emotional, and financial capital — so, why not hedge your risks?
Written by Mario Gonzalez, LPC
I believe that Marriage counseling is important. Often, even though we love someone, we forget that they are loved ones; they are not their behaviors. In relationships, we often love the people in our lives, just not necessarily their behaviors. We do not define ourselves by our behaviors. In marriage counseling, those behaviors can be discussed and modified with a mediator. It often makes me sad to see how much two people love each other, but just do not have the tools to move past their issues together. Having an unbiased and healthy perspective can do wonders for a relationship. I do not take a stance in whether or not a couple should or should not stay together. I offer my hope that they will learn how. Counseling takes time. There is no such thing as "quick results". I generally ask for one to two months to see an improvement or see if the couple can learn to grow together before they decide to end a relationship.
People often do not learn conflict resolution in their daily lives. In marriage, it is important that people learn the art of compromise. Marriage counseling should help people practice and learn this skill. In my counseling sessions, I often tell my clients "I am not someone who tells anyone what to do or whether or not they should stay together." It is not my job to judge or make anyone feel ashamed or guilty. I will never act like I know better than my couples, because I will never know their relationship, nor themselves as well as they do. I would like for all couples I counsel to know that I see each of them as my client. And that they are safe in this space to be open and truthful so they may learn the best tools for each of them to move forward together. When it comes to marriage, I find it interesting that couples stop doing the same behaviors that led them to become married in the first place. Why would you stop doing now what worked well enough to cause you to choose to marry someone in the beginning?
Couples often have a tendency to make things about "right and wrong." They each lose sight of what is important, which is that they have hurt each other. Instead, they defend and justify, which invalidates hurt feelings and this leads to resentment. I spoke to a psychic once that said that "resentment is like cancer – it eats away and leaves nothing left until the relationship dies." Resentment comes from lack of validation which happens when people defend and justify rather than taking care of someone's feelings. You can ALWAYS apologize for hurting someone, no matter how unreasonable the feelings might appear. In marriage counseling, I can help people understand and learn how to take care of each other's feelings and gain insight into how they really feel, so that they may stop hurting each other and can move forward together.
Shame and guilt to me are the plague of our society. This is why people have low self esteem. It is important for each person in a marriage to make sure they build up themselves first, so that they can be better partners for one another. If your plane is going down, do you give the air mask to someone else or take it for yourself? The answer is yourself! Because, you cannot help anyone if you are dead. This concept applies in relationships, because you cannot be a good husband or wife if you are not taking care of yourself. You can't be a great employee, a good son, daughter, mother or father if you are not taking care of yourself. I strive to help each partner in my couples counseling to learn how to take better care of themselves and provide insight into what a healthy lifestyle looks like and how to achieve it.
Friendships are a necessity in any relationship. I have many clients come in for counseling, who only have each other, which is a model of codependency. If one is not doing well, this will impact the other. There is no opportunity for growth or change if two people are in a dysfunctional relationship without any outside support, because no new ideas or perspectives are introduced. Couples are often surprised to hear how important this is! And if you have not learned the art of friendship, how can you be your partner's best friend for life? This is confusing even to me. Couples often forget that you chose to walk your lives together to be each other's best friend for life. Marriage counseling can help each person learn how to be better friends towards one another, Friendship is the basis for every marriage relationship.
Lastly, it is important for couples to know that they are not in charge of "making" each other happy. You cannot physically make someone happy. You have to choose to be happy! You can change your behaviors and try to do everything right and that may still not make an impact on your partner, because they are unhappy. Each individual has to pursue their own happiness, and each has to lift the other up, to find that destination. Believing that it is someone else job to make you happy is a common misconception. This is not true at all. Every individual is responsible for their own pursuit of happiness. In a marriage, you should choose that journey of the pursuit of happiness alongside your partner.
Marriage Counseling Therapists at Gibson Counseling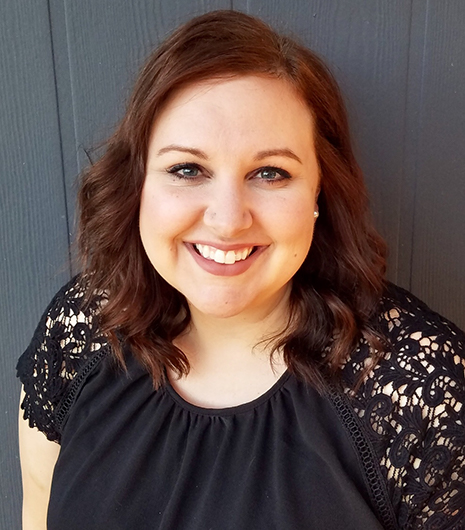 Christina Glaze, LCSW
Christina's Availability / New Client RegistrationRead more about ChristinaChristina's Patient PortalChristina's Video Therapy Sessions​
Location: Cedar Park
Insurances Accepted:  Aetna, BCBS,  Beacon Options, Multiplan/PHCS, Humana, Sendero,   United Health Care (Optum/Optum EAP, UMR, Oscar, Allsavers)
Accepting New Clients:  NO (video and in person)

Expertise: Kids (10 yr and up), Adults and Couples