WHAT IS ADHD?
Attention Deficit Hyperactivity Disorder, or ADHD, is a condition that impedes a person's ability to pay attention or control behavior that is inappropriate for their age. A person with ADHD can be so impulsively hyperactive or have so much trouble focusing that it is hard to function. Clinicians diagnose ADHD usually in patients twelve years or younger, when symptoms affecting two or more settings (such as school and home) are present for six or more months.
Even though it is usually diagnosed in children, ADHD persists into adulthood, lasting throughout a person's lifetime. According to data, 5% of adults have ADHD and it is prevalent equally among women and men. Not every case of ADHD is the same and no one experiences ADHD in the same way, however ADHD diagnoses can be split into three different symptom subtypes:
Predominantly Inattentive Presentation: The person mostly has symptoms of inattention
Predominantly Hyperactive-Impulsive Presentation: The person mostly has symptoms of impulsive hyperactivity
Combined Presentation:The person has both symptoms of inattention and impulsive hyperactivity
WHAT CAUSES ADHD?
For a long time, parents have been lead to believe that ADHD is caused by poor parenting, trauma, technology, excess sugar, or lack of physical activity. This is NOT the case.
ADHD is a neurobehavioral condition that is mostly the result of genetics. A recent study shows that 40-60% of adults with ADHD will pass it on their children. ADHD is linked to specific genes impacting neurotransmitter receptors. These genes are expressed by differences in the ways that brains of those with ADHD are structured and communicate.
TREATMENT OF ADHD
There is no cure for ADHD and treatment for every case is different. However, research has shown that effective treatment for ADHD is a combination of therapy and medication.
Cognitive Behavioral Therapy and Mindfulness based therapy have proven effective because they are aimed at building new skills and coping strategies. Many with ADHD seek out coaching to get help improving organizational skills, goal completion, and time management.
WHY SEEK HELP?
Seeking counseling for ADHD will benefit you or your child in a number of ways. Counseling can help one process the effects that ADHD has on their emotions and relationships. It can also provide a safe space for accountability in goal completion and time management.
ADHD Therapists at Gibson Counseling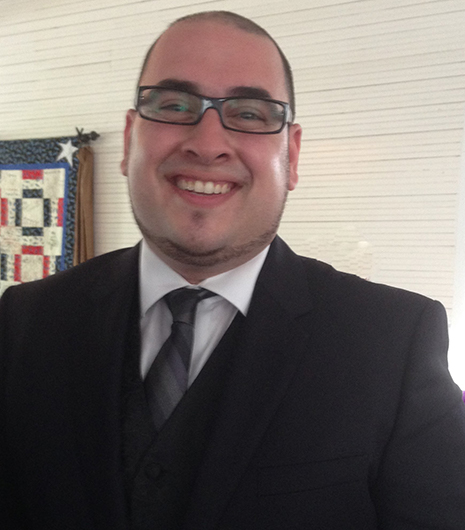 Mario J. Gonzalez, LPC
Mario's Availability / New Client RegistrationRead more about MarioMario's Patient Portal
Location: South Round Rock
Insurances Accepted: Beacon Options, Blue Cross Blue Shield, Cigna, Humana, Multiplan/PHCS, Sendero, Tricare, United Health Care (Optum/Optum EAP, UMR, Oscar, Allsavers).  Please check with your insurance company to determine if video therapy or "teletherapy" is covered. Many insurances offer teletherapy at the same cost as a traditional office visit.

Accepting New Clients: NO
Expertise: Adults and couples
Addiction
ADULTS ONLY-ADHD
Anger
Anxiety
CBT
Depression
LGBTQIA
Life adjustment
Mindfulness
Solution Focused Therapy
Trauma
Andrew Lipinski, LPC
Andrew's Availability / New Client Regsitration Read more about Andrew Andrew's Patient Portal
Location: Cedar Park
Insurances Accepted: Aetna/Aetna EAP, Beacon Options, Blue Cross Blue Shield, Cigna, Humana, Multiplan/PHCS, Sendero, Tricare, Triwest, United Health Care(Optum/Optum EAP, UMR, Oscar, Allsavers)
Accepting New Clients: YES
Expertise:Kids (5 yr and up) and Adults (no couples)
ADHD
Anger
Anxiety
CBT
Child and adolescent counseling
Depression
Geriatric/Elderly concerns
LGBTQIA
Life adjustment
Mindfulness
Schizophrenia
Solution Focused Therapy
Trauma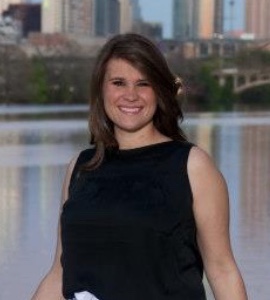 Whitney Woodby, LPC
Whitney's Availability / New Client RegsitrationRead more about WhitneyWhitney's Patient Portal
Location: North Round Rock
Insurances Accepted: Aetna/Aetna EAP, Beacon Options, Blue Cross Blue Shield, Humana, Multiplan/PHCS,  Sendero, Tricare, United Health Care (Optum/Optum EAP, UMR, Oscar, Allsavers)

Accepting New Clients: NO

Expertise: Kids (13 yrs and older), Adults and Couples
ADHD
Addiction
Anger
Anxiety
CBT
Child and adolescent counseling
Christian Counseling
Depression
Life adjustment
LGBTQIA
Solution Focused Therapy
Mindfulness
Marriage Counseling
Trauma