Due to COVID-19 all of our therapists are offering video therapy.  Please register online and an administrator will reach out to you.  If you are interested in video therapy please let them know when they call you to schedule. VIDEO SESSIONS MUST BE PRE-ARRANGED WITH THE THERAPIST. Click here to learn more about video therapy Video Therapy
Counselor Biographies
South Round Rock
NEW CLIENTS:
*****WE REQUIRE ALL CLIENTS TO HAVE AN ACTIVE CREDIT CARD ON FILE WHEN WE CALL TO SET UP YOUR APPOINTMENT.  IN ORDER TO VALIDATE AND SECURE THE CARD WE CHARGE A $5 ADMINISTRATION FEE. **********
STEP 1 PICK YOUR THERAPIST:    
VIEW OUR COUNSELORS BELOW AND READ THE BIOGRAPHIES BY CLICKING "READ MORE"
MAKE SURE THE THERAPIST ACCEPTS YOUR INSURANCE AND IS ACCEPTING CLIENTS
CHECK THERAPISTS AVAILABILITY TO MAKE SURE THEY CAN ACCOMMODATE YOUR SCHEDULE. CLICK AVAILABILITY BUTTON BELOW THE PICTURE, THEN "DISPLAY AVAILABILITY" ON THE NEXT SCREEN
STEP 2 REGISTER AS A NEW CLIENT:
CLICK ON THE REGISTRATION BUTTON BELOW THE PICTURE, THEN "REGISTER AS A NEW PATIENT" ON THE NEXT SCREEN.  THIS IS NOW YOUR PATIENT PORTAL, SO SAVE YOUR LOGIN AND PASSWORD.
STEP 3 : WAIT 24 – 48  BUSINESS HOURS FOR TRACEY OR JENNIFER TO VERIFY INSURANCE BENEFITS  AND  TO CONTACT YOU TO SET UP YOUR FIRST APPOINTMENT. WHEN WE CALL WE WILL ANSWER ANY ADDITIONAL QUESTIONS YOU MIGHT HAVE.
AFTER YOUR FIRST APPOINTMENT:
YOU CAN LOGIN TO YOUR PATIENT PORTAL TO SET/RESCHEDULE YOUR APPOINTMENTS, SEE YOUR STATEMENTS, UPDATE YOUR CREDIT CARD AND SECURELY MESSAGE YOUR THERAPIST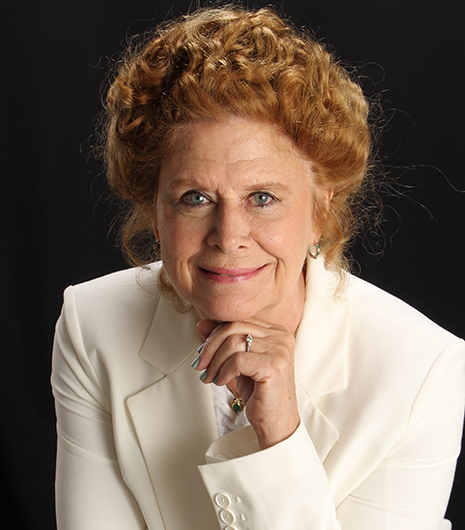 Insurances Accepted:  Aetna, Blue Cross Blue Shield, Beacon Options, Humana, Multiplan/PHCS, Sendero, United Health Care(Optum/Optum EAP, UMR, Oscar, Allsavers), Triwest

Accepting New Clients: YES  -WEEKEND AND EVENING AVAILABLE

Expertise: Adults, Couples and Kids. Anger, Anxiety, CBT, Depression, Geriatric/Elderly, Life Adjustment, Marriages, Mindfulness, Solution Focused Therapy, Trauma, Brainspotting, Women's Issues.
Overtime, life stressors negatively impact our bodies if not processed correctly. Stress occurs when we lose our voice, our choice or our power; then our body stores these losses as trauma. Body tension indicates internalized conflict resulting when patterns of stress are ignored or suppressed. Tension and stress stored in our bodies cause inflammation, chronic pain, cancer, arthritis, fibromyalgia or immune disorders, diabetes, prolonged anxiety & PTSD syndromes. Healing is possible only when we feel safe.
Learning how to process stress is critical to wellness. A supportive environment speeds healing and rids you of negative symptoms. My favorite method to process emotions and promote healing is Brainspotting. BS techniques process stressors and alleviate symptoms of anxiety, depression, anger, grief; all negative felt senses noticed in your body. Awareness of what's stuck will enable you to express emotions that will guide you to know what is true, and enable you to embrace these emotions without the fears! This is similar to the neurological path that our bodies naturally take when on a healing path.
After you identify your reasons for seeking treatment such as fear of failure, procrastination, anxiety or inability to make decisions we can target these thoughts and feelings. The idea is that Brainspotting quickly taps into your body's natural self-healing ability. Brainspotting also enhances your ability to relax using deep breathing and mindfulness as well as meditation exercises. Focusing on your present builds resilience by silencing your worry or regret over the past or the dread or fear of the future.
Learning how to process emotions improves life forever. There are many paths to this freedom including Talk Therapy, Cognitive Behavior Therapy (CBT) and Acceptance Theory (ACT) each of these I encase within Person-Centered Therapy. Your life's journey will be more enjoyable using the right tools and support. Allow me to follow you along this journey helping you decide how to best release your God-given healing powers within your miraculous body and mind. Stress is a part of life that cannot be ignored without physical consequences in our psyche and our body. I invite you to seek safety within the framework of unconditional positive regard that I offer allowing me to initiate and sustain your life's journey toward peace!
Insurances Accepted:  Blue Cross Blue Shield, Beacon, Humana, Multiplan/PHCS, Sendero, United Health Care(Optum/Optum EAP, UMR, Oscar, Allsavers), Triwest

Accepting New Clients: No

Expertise: Adults, Couples and Teens 14 yrs and older.  Addiction, ADHD, Anger, Anxiety, CBT, Depression, Life Adjustment, LGBTQ, Marriage, Mindfulness, Solution Focused Therapy, Trauma, Grief/Loss, Family Therapy and Military families.
Amber utilizes a strengths based and solution focused approach, helping you to feel empowered to achieve your goals in therapy, and reach your best version of yourself. She also uses cognitive behavioral methods that will allow you to work on goals in between sessions, if you choose. Amber believes in a collaborative approach to therapy and will provide you with check-ins throughout the process, so you can feel more comfortable, despite the sometimes challenging nature of therapy.
Amber received her Master's Degree in Marriage & Family Therapy, from Thomas Jefferson University in Philadelphia, PA. She has been practicing since 2011, and has specialized training in working with couples & families, as well as individuals. She has worked in a variety of settings, including outpatient mental health counseling, supervisory roles and private practice. Amber is a Licensed Marriage & Family Therapist, and a Certified Tobacco Treatment Specialist.
Amber has expertise and special interest in working with people in the following areas: grief/loss, addiction and families of those with a substance use disorder, marriage & family therapy, life transitions, tobacco cessation, women's issues, college students, and military families.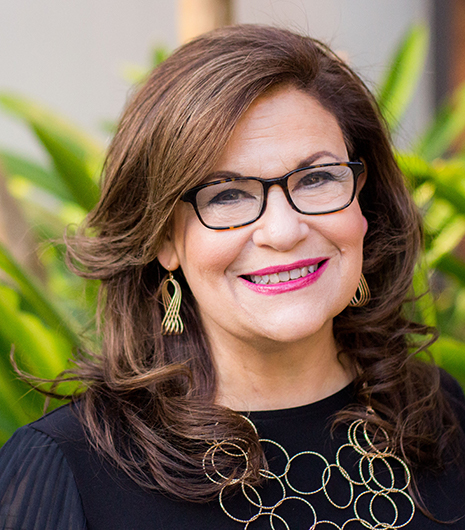 Insurances Accepted: Aetna, Beacon Options, Cigna, Blue Cross Blue Shield, Humana, Multiplan/PHCS, Sendero, Tricare, United Health Care(Optum/Optum EAP, UMR, Oscar, Allsavers), Triwest

Accepting New Clients: Yes-(No Substance abuse or history of addiction/excessive use. No Eating Disorders)

Expertise: Adults and Couples. ADHD (Adult only), Anger, Anxiety, CBT, Depression, EFT, Life Adjustment, LGBTQIA, Marriage, Mindfulness, Solution Focused Therapy, Trauma.
Dayle's goal is to provide a therapeutic environment that is both personal and warm. She is known to be validating and uplifting while addressing the most troublesome of issues. She assists her clients in finding their strengths in the most vulnerable of times and understands the value of acceptance. Dayle is known for her laughter and light-heartedness, yet genuine personality while always maintain her professionalism.
Her specialties include Anger Behavior Management, Anxiety, ADHD, Depression, LGBTQ issues, grief and life transitions. As a Certified Clinical Trauma Professional and an Emotional Freedom Techniques (EFT) Master Practitioner, she has assisted many who have dealt with the traumas of the recent floods, child abuse, family of origin issues, domestic violence and PTSD. Dayle does not specialize in substance abuse or dependency.
Dayle has over almost 25 years of clinical experience after having taught for 10 years as an elementary, middle and collegiate educator. She graduated from Louisiana State University with Bachelor and Master of Education degrees as well as a Master of Social Work degree. She is licensed in Texas and Louisiana. She has been a guest speaker for local, state and international organizations on topics such as ADHD, Anger Behavior Management and Learning Disabilities. Her workshops and seminars are well received and followed by many. In addition, Dayle has been a columnist for Child and Parent's Magazines.
For more information on Dayle and her seminars see her website at https://www.redesigninglives.com
ALY LIVINGSTON-SHELBURNE, LPC, RPT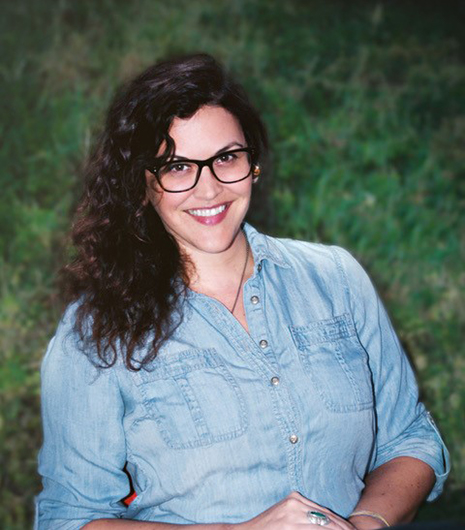 Insurances Accepted:  Aetna, Beacon, Tricare, Blue Cross Blue Shield, Beacon Options, Humana, Multiplan/PHCS, Sendero, United Health Care(Optum/Optum EAP, UMR, Oscar, Allsavers), Triwest

Accepting New Clients: No

Expertise: Kids (5 yrs and older) and Individual adults (no couples). Anger, Anxiety, Depression, LGBTQIA, Life Adjustment, Mindfulness, Solution Focused Therapy, Trauma.
Aly has had extensive experience working with at-risk youth and those who have suffered from trauma in their early lives. She specializes in play therapy and is a Registered Play Therapist through the Association of Play Therapy. Furthermore, she is a Trust-Based Relational Intervention practitioner, an evidence-based treatment modality which focuses on the power of the relationship to help youth heal and grow.
As a therapist, Aly strives to build a therapeutic egalitarian relationship where she works with her clients in order to help resolve the issues one could be struggling with. Additionally, she is solution-focused and utilizes expressive modalities including sandtray and art therapy as well as mindfulness and empowerment strategies to help one positively grow and progress in their life.
Aly works with the following treatment issues as well: life adjustment, depression, child and adolescent counseling (kids 5 and up), anxiety, anger, trauma, LGBTQIA, family conflict, stress, as well as peer and family relationships.