Marriage Counseling/Therapy | Cognitive Behavioral Therapy | EMDR Therapy | Family Counseling/Therapy | Couples Counseling/Therapy | Christian Counseling/Therapy | Behavioral Counseling/Therapy | Psychotherapy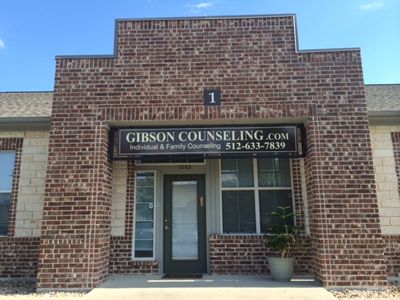 Gibson Counseling is founded from the belief that we may all need help sometime and it should be more easily approachable. Our number one goal is to make counseling as effective and as comfortable as possible for all our clients. We strive to be a valuable resource, provide support and the best atmosphere possible for our therapists and clients.
Gibson Counseling is committed to providing professional, experienced and compassionate counselors for all our clients and the community. Our counselors are all well versed in many specialties in order to address all the needs of families, couples or individuals. We are very discerning in selectively choosing specifically skilled counselors and staff. Whether you are coming to counseling for serious issues or just a little clarification and direction, we are equipped to help you navigate life's difficulties.
We put our personal name on our business as a promise that we are involved and committed to this practice, our clients and the community.
OUR STORY
The owner, Janet Gibson, is a Licensed Marriage and Family Counselor and Licensed Mental Health Counselor with over 20 years experience in the field. She is a proud graduate of Texas A&M class of 2000. Janet spent several years practicing in various fields of mental health in other states before settling in Florida and co-founding the successful Stepping Stones Professional Counseling. True to her commitment to family, Janet sold her part of the business and returned to her Texas roots in 2012 to raise her family and rejoin her many close family members located in Austin and throughout the state.
Janet then founded Gibson Counseling in Round Rock, TX in 2014. She began as a solo private practice using all her great determination, faith and notable business instincts. Seeking to fulfill her desire to provide approachable, quality counseling to clients and be a valuable resource to the community and other therapists; she began down the path to build a group practice utilizing counselors with equal passion, knowledge, skills and comfortability.
Gibson Counseling continues to excel in providing a supportive and comfortable environment to help you work through conflict, achieve results, and find contentment. It is our priority to give you a safe space on your path to security, peace and joy.